Welcome to The Carolina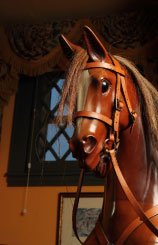 We invite you to share in the
splendor of our magnificent
turn-of-the-century home located in
the heart of Helena's historic district.
The original craftsmanship, from
mahogany woodwork to beatiful
leaded glass, reflects the luxury and
charm of Helena's colorful past.
Host your Holiday Party at the Carolina!